On this page, view all the beautiful MYSTIQUE designs that my clients have completed

and the delightful ways they have done so. If you have completed MYSTIQUE and

would like to share it, please send me a ."jpg" format with your permission to have it

posted. Please include comments on the design, any changes you may have made, and
if you have won a prize or two. Please share, so we can enjoy your craftmanship.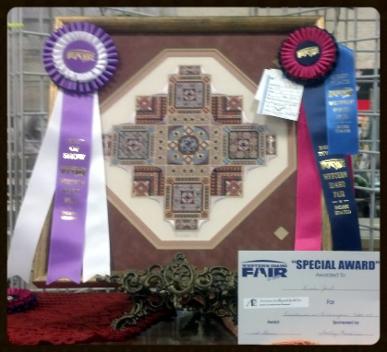 Rinda, is very proud of her

accomplishment and why not!!! Look

at all the Ribbons and she won,

including the Special Award at her

State Fair!! Rinda did MYSTIQUE as an

ANG Cybre Class with me a couple

years ago now.

Way to go Rinda!!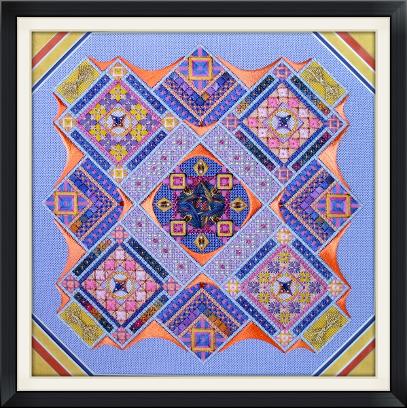 Roxy has put the joy of colour into

Mystique, which is framed on the angle.

This makes the design take on a totally

different perspective and personality.

The colour grabs you and draws you into

the whole design!

Absolutely breathtaking!!


From Australia is Irene's prize-winning
deep rich MYSTIQUE stitched in the Terra
Cotta colour harmony and finished in a
perfectly matching frame that
complements the work.
Though this design comes the same as
the picture appearing below, and they have
similiar framing, they were completed in

two different colour harmonies. With

different over all effects this creates, they
will fit into their own homes perfectly.
So pretty!!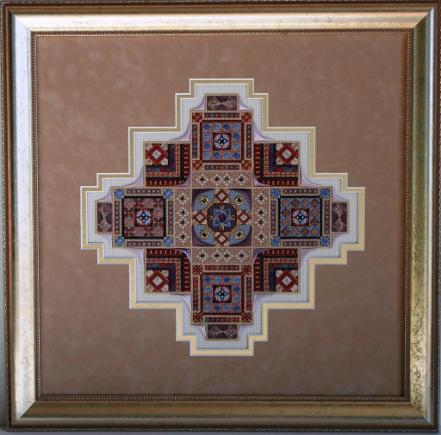 From the ANG Cyber Class in 2013 Jean
from England has finished and framed her
striking MYSTIQUE with a wonderful grey
matting. Jean has taken 1st prize at her
local Fair!!
Congratulations to all of these talented
ladies!!