STITCHER'S GALLERY -
FLORENTINE DREAMS
On this page, view all the FLORENTINE DREAMS designs that my clients have
completed and the delightful ways they have done so. If you have stitched
FLORENTINE DREAMS and would like to share it, please send me a ."jpg" format with
your permission to have it posted. Please include comments on the design, colour and/or
fibres you used to make it your own. Did you enter and win a prize in your local or state
fair?

The header on this page is from this design.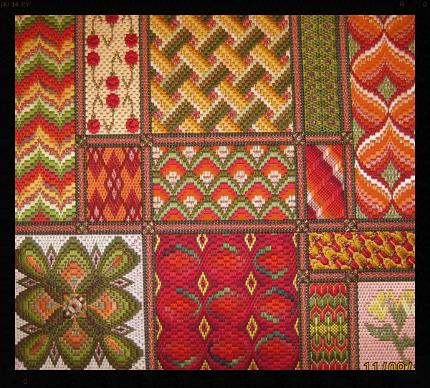 Patty had so much fun taking

FLORENTINE DREAMS out of her

comfort zone and working with hot spicy

colours. So yummy!! For those who have

taken classes with me it is not unusual for

me to encourage you to find your inner

self.

DELIGHTFUL and so pretty!!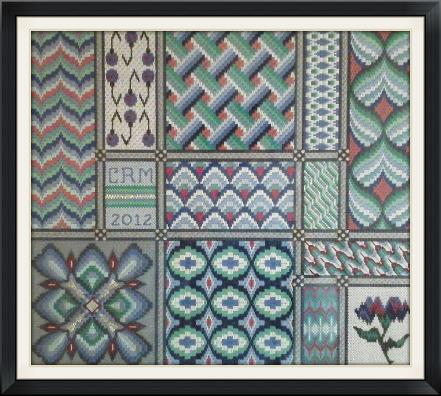 Chris took her time and enjoyed the

process as she stitched her FLORENTINE

DREAMS in subtle colours. She then had it

framed using smokey grey and cream

mattes. Exquisite Chris!