WHERE WILL I BE TEACHING AND WHEN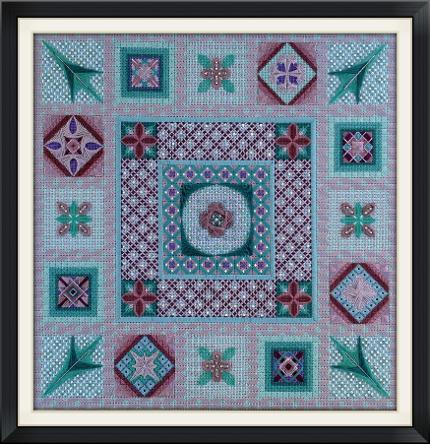 ELUSIVE DREAMS
This delightful design is being offered as a WORKSHOP BY MAIL project by ANG from

October 1st, 2017 to January 31, 2018.
Registration is with ANG
Elusive Dreams offers a blend of fibres, colours and stitches encrusted in cystals and beads.
Rich threads include: Impressions, Soie Cristale, Snow, Krenink #12 Braid, #5 and #8 Perle Cotton all worked on #18 Mono Canvas.
Stitches include: Cashmere, Rococo, Double Fan Doubled, Eyelets, Walneto, Crescent, Waffle, Rice, Flat, Milenese, Mosaic, Sprat's heads, and Trellis Work to name a few.
This is a mate for Tranquil Dreams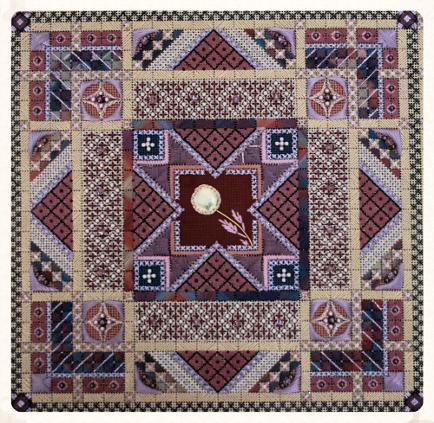 ALLURE

Cyber Course with ANG from February

1st to May 1st.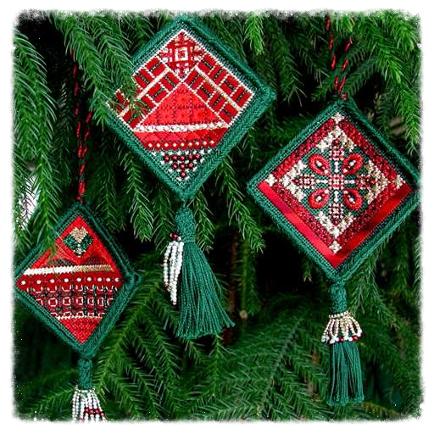 ARE YOU A MEMBER OF

CYBERPOINTERS?

IF YOU ARE, PLAN TO JOIN ME IN MARCH AT YOUR AGM MEETING!!

I WILL BE TEACHING GLIMMERING TRIO at that time.
I will be teaching one ornament per day for the ffirst three days, then one day will be for tassels and ties and the final day finsihing and assembling.
You can do them in your own colours, and two sided instead of three sided.
Just think, you will be way ahead of everyone else in getting ready for Christmas 2018!!!