WHERE WILL I BE TEACHING AND WHEN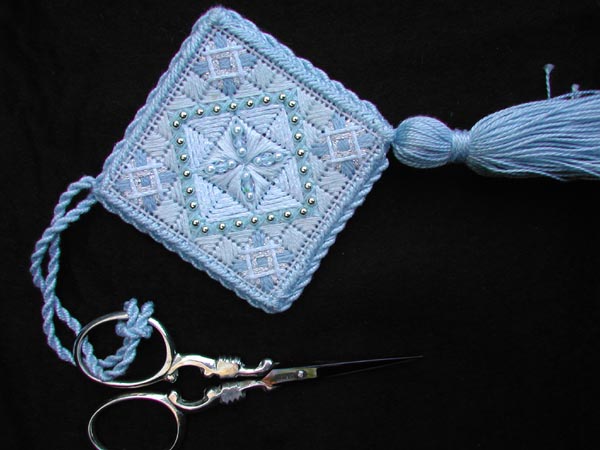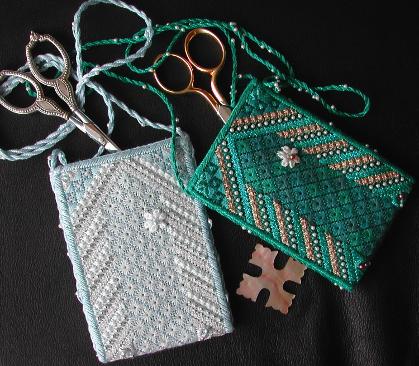 I will have three designs in upcoming issues of NEEDLEPOINT NOW. If you love needlework

(canvaswork) this magazine has designs for all tastes and themes. Check it out at:

www.needlepointnow.com

July/August 2019 Crystal Waters Scissor Case and Fob are shown above. Instructions

include finishing and are written for either the blue and white or aqua green.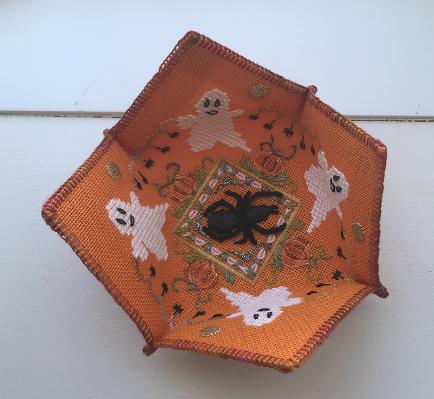 September/October 2019

Don't Fence Me In is a cool little dish

featuring a big Mama spider fenced in
while her babies are playing with the

ghosts over the pumpkins and under the moon.


Instructions includes the finishing for the cute dish.

January/February 2020 Cruise Pocket is perfect for taking your scissors to a guild meeting or

relax on a cruise with your credit card or room key tucked inside. There are two designs

included in this overall design. You can stitch both or just do one twice for the back and the
front. Instructions for finishing are included.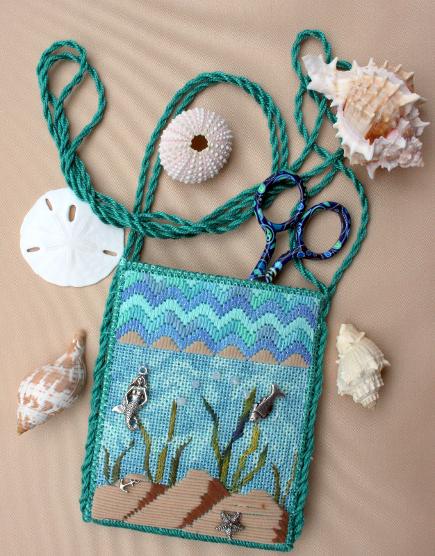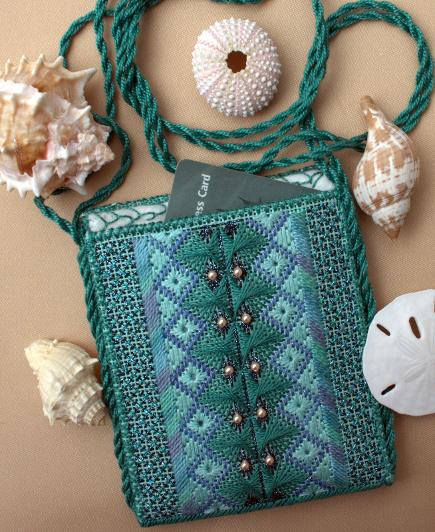 You will notice that I have no teaching engagements at this time.
For the next couple of years I plan to stay close to home and hopefully do plenty of designing
and stitching for the future.
I will still be doing a few activities such as:
Being an EAC counsellor in Canvaswork and Hardanger embroidery.
Check out Virtual Threads, I do have a free Christmas Pattern for November 2019 in their line up
this year.

I do have an ANG Cyber Course starting in January 2020 called MAKING STITCHES WORK
FOR YOU. This is a course where I supply you with the information and stitch diagrams and you
decide how you are going to apply to your canvas. However, if this step is not for you I do

supply two designs so you can stitch as well.
I have in the 2019-20 ANG Chapter Project book with three little ornaments called

CHRISTMAS CHARMS.
There may be a few more activities that I will be doing in the future and when they have been

decided where and when, I will post the information here.
Meanwhile enjoy your stitching.
Carolyn