WINTER, REALLY?


Some days we have snow and other days no snow and the grass is still green!!

OH, OH I spoke to soon, we have snow now!!

Before we know it the Christmas Season and 2018 will be knocking on our doors. Do we have our Stockings ready to hang for Santa?

I am not too sure where the time has gone and I have not produced very much this year.


Wishing you all the best for the Holiday Season and 2018!

Carolyn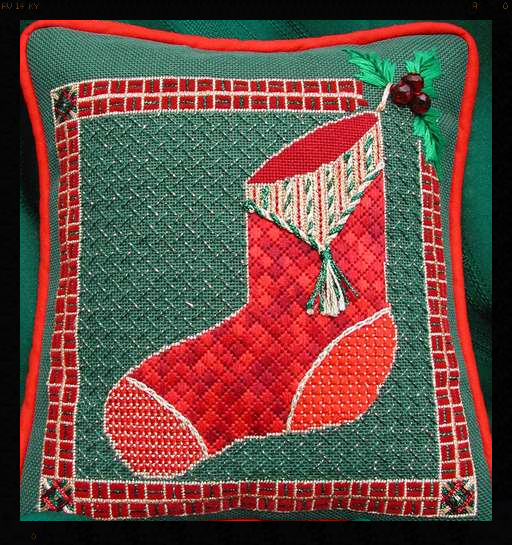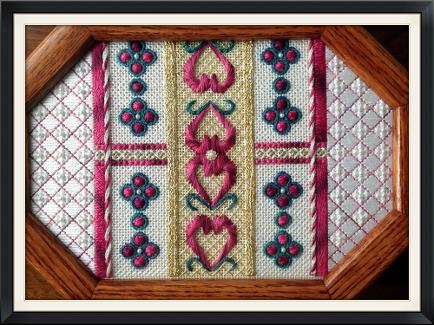 GONE BY DAYS
This lovely enlongated octagon design is perfect for this beautiful box.
Worked on #18 Mono canvas in Eggshell. The threads consist of 12 ply Gloriana Silk, Duchess Silk, 3/8" trim, #4 and #12 Braid, Soie Cristale and bedecked with 2mm pearls and a margerita crystal.

Stitches include: Jessicas, Hungarian, Double Straight Cross, Trellis, Rice, Diagonal, Smyrna, Four way Contintential, Cording and Hearts.
Fun to do.

This design will not be available until June 2018. I have a group testing the instuctions from Feburday to April. I will make a few kits and they will be available at Merchants Night at the EAC Seminar 2018 in Charlottetown, PEI. If you would like one to be held for you, email me, so I can make sure one is put away for you.

The gorgous box was made by Ross Burnett and you will be able to purchase it at Seminar as well. He will have kit and pattern at his table.


ALLURE


This pretty design is being offerd by the ANG Cyber Courses. Register now

and class starts February 1, 2018.


The kit for this design is available at: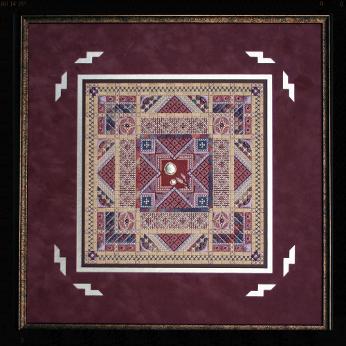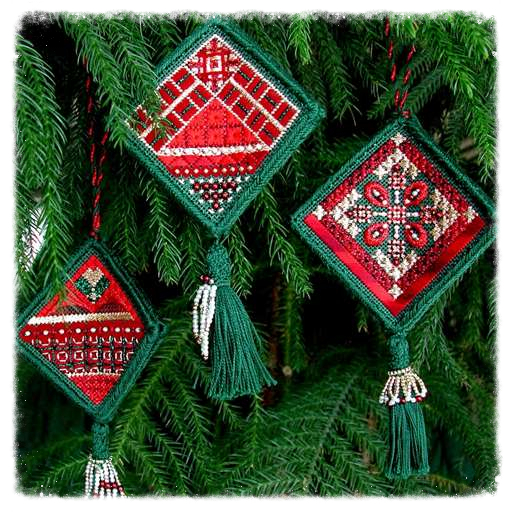 ARE YOU A MEMBER OF

CYBERPOINTERS?
Cyberpointers is a virtual guild with ANG. You

have to be a member of ANG to belong. They are a

guild on line so the members are from far and wide.

They offer classes have meetings and many other

activities.


So in March 2018, I am their guest teacher during

the week of their AGM. The class I am doing is

called

Glimmering Trio. (These are three sided ornaments

but they could be worked two sided or four sided)



I will be teaching one ornament per day for the first

three days, the next day will be tassels and ties.

The last day will be on finishing techniques.

Members will purchase their on-line book from

cyberpointers, and purchase their own supplies.

These patterns have been around for awhile, I re-

stitched them in different colours and you can too.

Come join the fun and get a head start on Christmas

2018!!